ΕΚΔΗΛΩΣΕΙΣ
16TH INTERNATIONAL CONGRESS OF THE GEOLOGICAL SOCIETY OF GREECE (GSG2022)
Monday 23 Μαΐου 2022
PATRAS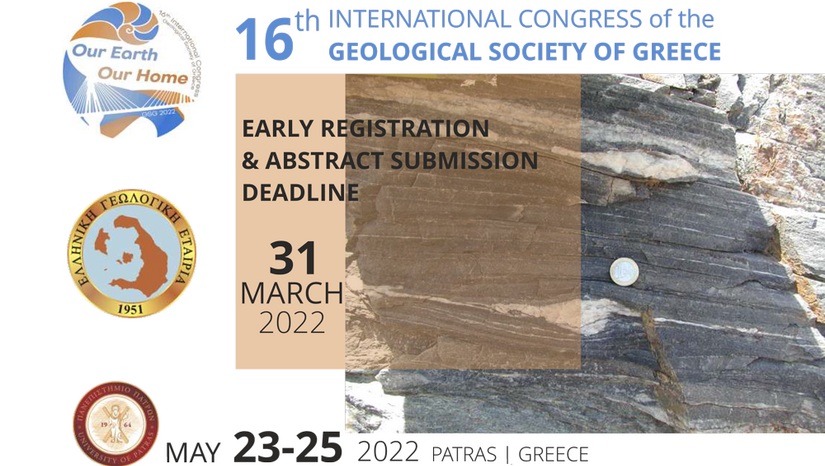 Dear Colleagues,
the Organizing Committe of the 16th International Congress of the Geological Society of Greece (GSG2022), is happy to announce that Registration and Abstract submission is now open.
Please have a look at the attached 2nd Circular for detailed description of General, Special Sessions and Conference Field trips. For more information please check our website www.gsg2022.gr
Wishing you all a Happy New Year 2022 and see you soon in Patras!
The Organizing Commitee